What is Unclutter?
Unclutter is an all-in-one productivity app for Mac. To be more specific, it is one handy utility with three essential tools inside – Clipboard, Notes, Files. It's not hard to guess those are for storing and transferring copied items, notes, and files respectively.
Unclutter was created with the idea of a comfortable efficient work on a Mac. So, the app helps you keep your Desktop clean and your workflow organized.
Who is Unclutter for?
Anyone with a Mac who wants to be more productive, focused and organized while working on it.
Unclutter is particularly good for those who often work with lots of files, texts, images, other data. People like writers, coders, designers, project managers, and many more will get a lot of value out of this utility daily.
Why would you actually need it?
Even though you've got the idea of what Unclutter is about, you'd probably want to know more to even consider trying it out. Fair enough.
To answer "Why do you need Unclutter?" and other possible questions, let's see what it has in store. Cool features and benefits, interesting uses, its impact on your workflow quality and efficiency – in the following 7 points.
1. It's 3-in-1
Most Mac utilities offer a solution to one particular problem, help with one task. Unclutter has gone further. It took 3 essential operations of a typical Mac workflow and assigned a panel to each. All nicely combined in one handy window.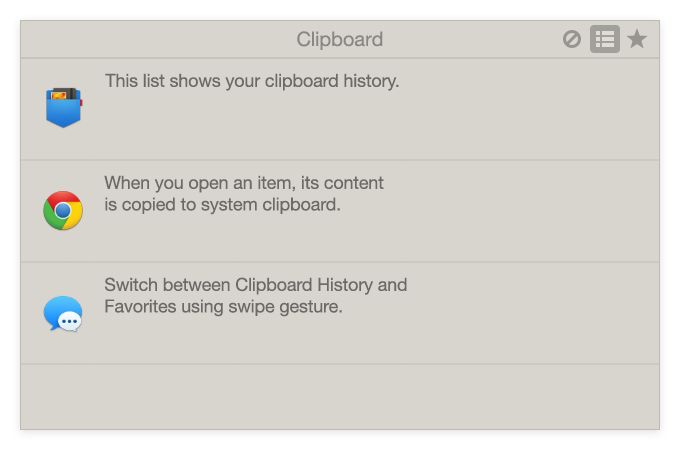 Clipboard History. In the first Unclutter panel, you'll find all your latest copied items that you can recall if needed. As the system clipboard can store only one last entry, such a clipboard manager will come in handy. Save important often-used clips for a long time in Clipboard Favorites. Edit the text content you copied in Clipboard Content view before you paste it.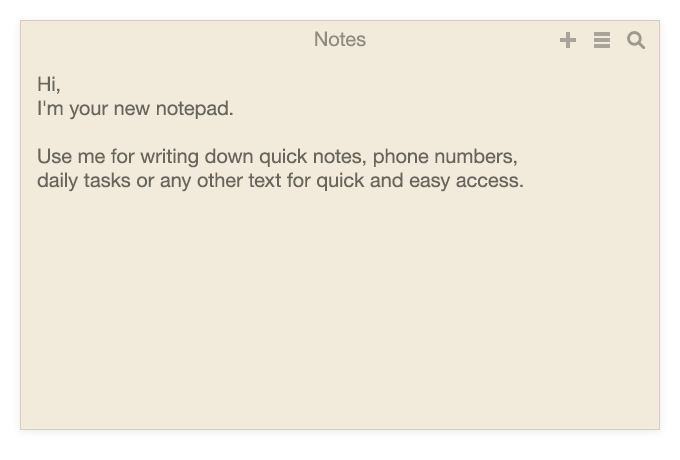 Notes. This panel is a straightforward plain-text notepad. It's very convenient for writing down quick notes before you even decide what to do with them. The main idea here is to capture any necessary piece of information really fast and effortlessly while it's fresh in mind.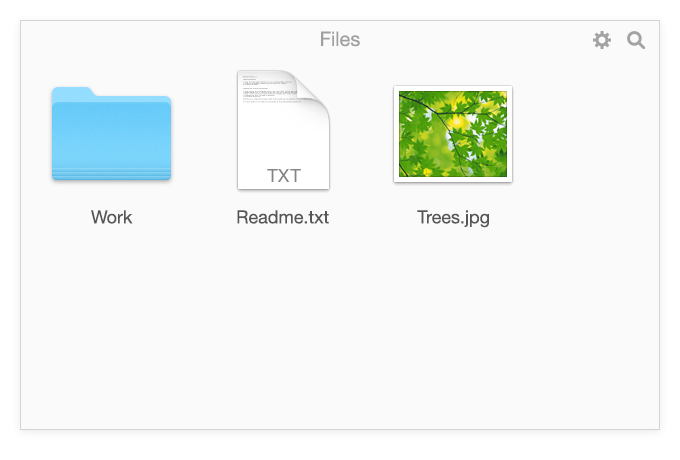 Files. Your cozy file vault and drop zone. Here you can keep your casual files and folders for faster access. Also, drag and drop files between apps with less fuss. Drag an item into Unclutter Files as you'd normally do it – alternatively, drag the file's copy or alias (shortcut) by holding Option or Command+Option respectively.
2. Instantly accessible toolset
Choose any of three ways you want to open Unclutter – with a scroll from the screen top, a key shortcut, or a hold of a pre-selected modifier key. Test which one fits you best. Thus you'll be able to reach your important files or start writing a note in less than a second.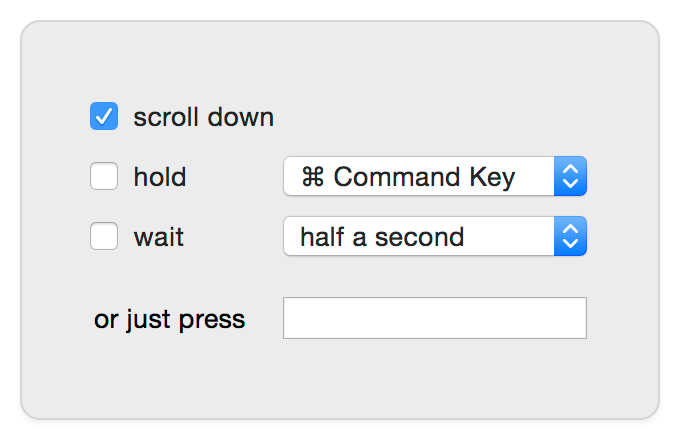 Sometimes, you'll need to work intensely with a lot of data from different places. That may be hard to manage alone – the tools Unclutter has would help nicely. Drag out any of the three panels (or all 3) to have them in front of your eyes for a longer period. All the relevant stuff is on one screen, right at your fingertips.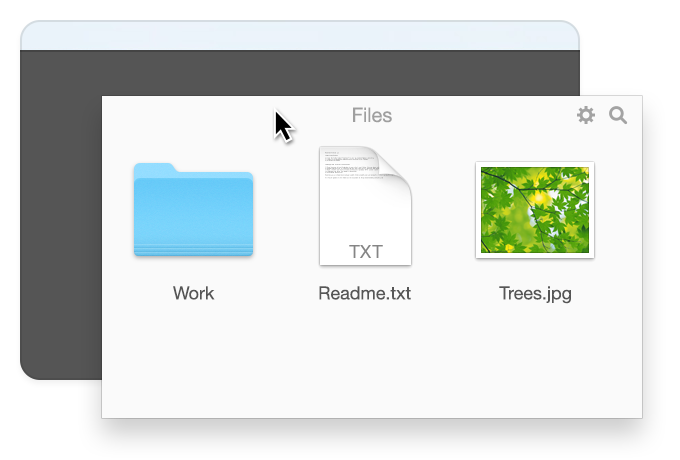 3. Makes you faster, smoother while looking neat
Thanks to its accessibility and simplicity, Unclutter doesn't take much to get a grasp of. The intuitive neat interface (which looks good too) feels like a part of macOS. And the app does its job efficiently – either decluttering your workspace or optimizing your workflow.

Be smarter by not going back to recent pages/documents to copy something again – use Clipboard History.
No need to go to and open Apple Notes, then create a note for a tiny piece of info every time – use Notes.
Do not waste time digging through Finder to open that daily file or folder – use Files.
It's convenient to work with Unclutter as it doesn't ever bother you unless you need it. Most of the time it's hidden above your Desktop, waiting for your command. At the right moment, the app's window is called up instantly.
4. Keeps your Desktop clean
Messy cluttered Desktop is the first step to a messy cluttered Mac. Keeping your Desktop clean will not only make you a bit more focused, tidy and organized, it may even bring you aesthetic pleasure, refreshment.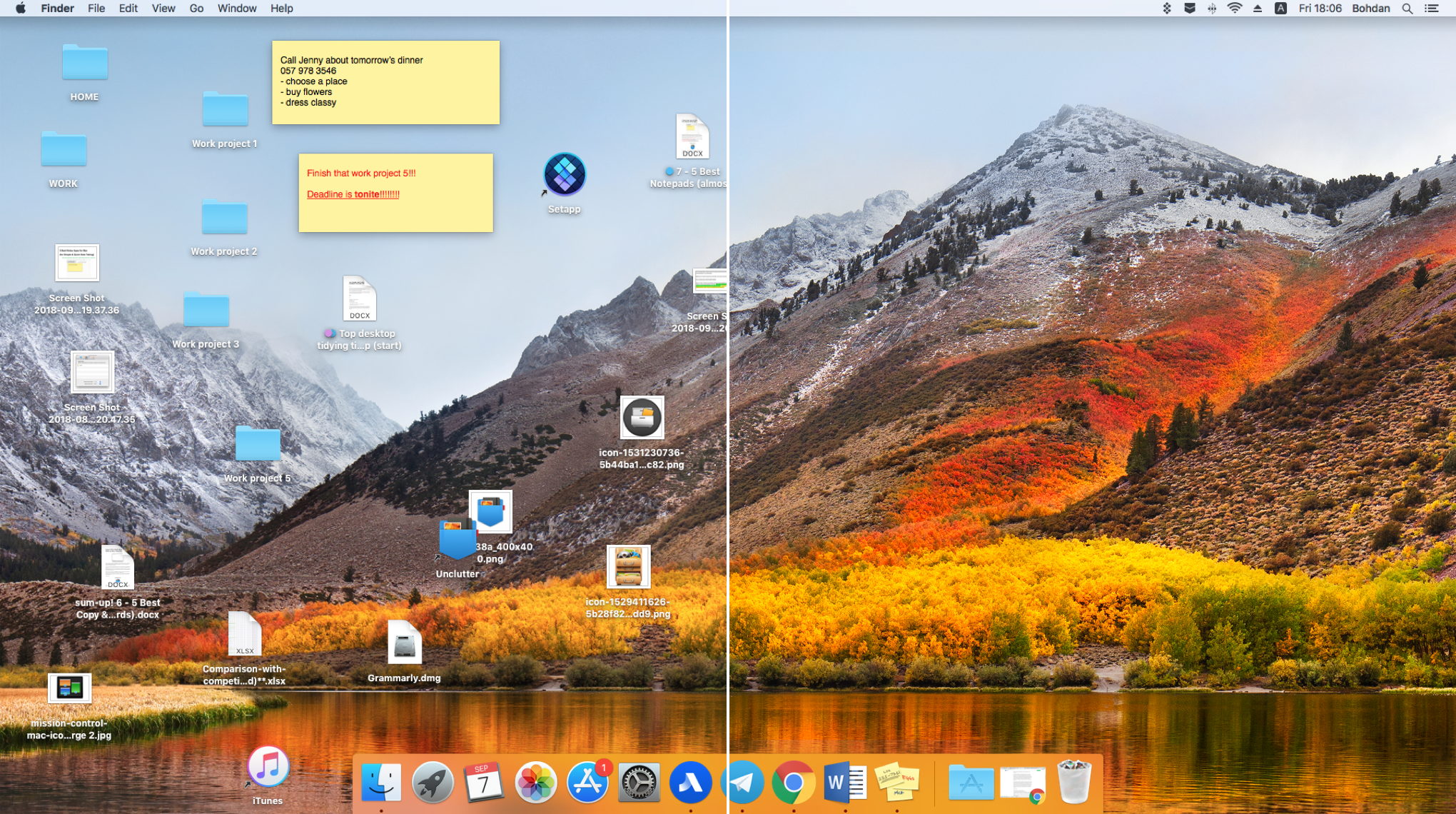 Unclutter is there to help you organize and clean up your Desktop, probably some of your Mac too. When you keep your temporary and frequently used things in Files, your casual texts and memos in Notes ­– you can leave your Desktop clean and shiny.
5. Productivity boost
As we've mentioned before, Unclutter makes you more productive. Here's how:
Your files are better organized while the most-used and important ones are stored in one place.
Clean tidy Desktop, nothing to distract you there.
All tools accessed in a simple gesture or hotkey, right at hand.
Decreased need to constantly switch between different apps and windows.
Increased focused on your main task, less unnecessary actions.
Simpler drag and drop.
Favorite phrases and important info are close at hand.
Overall boost of your productivity thanks to a streamlined workflow.
6. Great for multi-screen Macs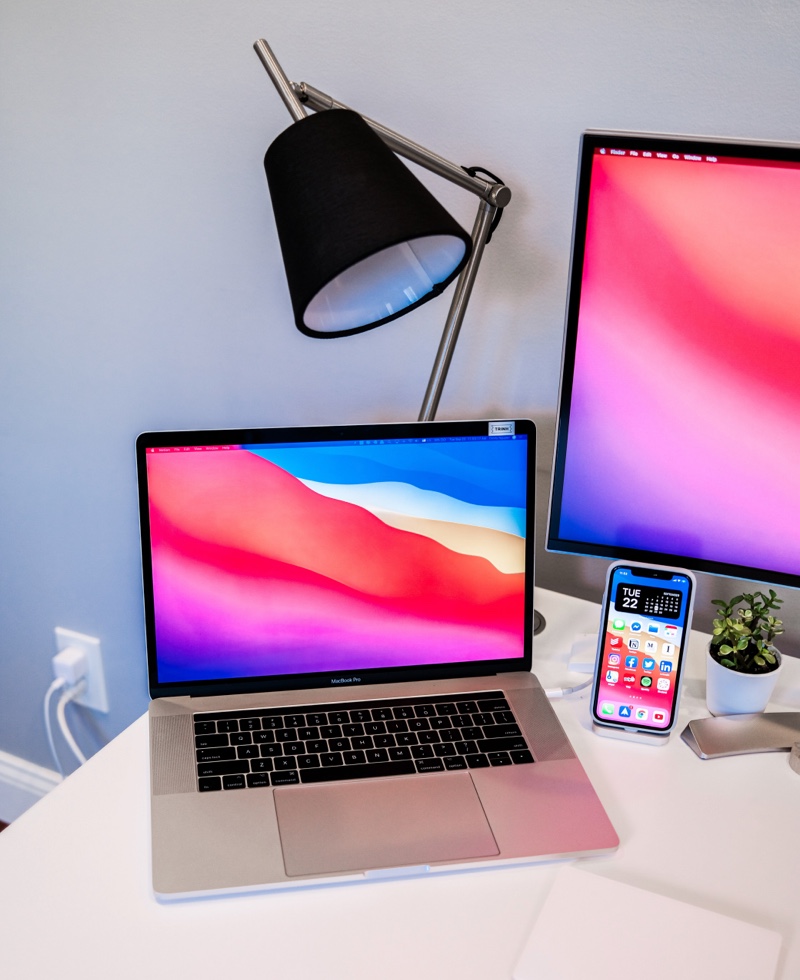 If you have more than one screen or Mac, Unclutter is ready for help on each of them. The app has multi-display support and is also quite convenient in use between your different Macs thanks to auto-sync.
Unclutter's resizable and draggable panels can be put wherever you wish them to be on your screen. Auto-sync your Unclutter files and notes via Dropbox, iCloud or other shared folder to make use of them on all your Macs.
7. Reasonably priced (and worth its money)
When you think about a quality productivity app with three valuable tools inside, it probably has to cost like three decent apps. Unclutter is not like that.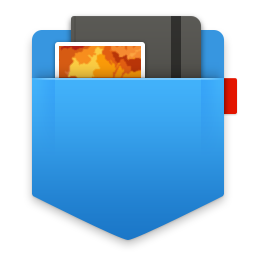 Unclutter ($19.99)
While helping you be a more focused and productive person on a Mac without much effort, on a daily basis, Unclutter is reasonably priced – 20$. Once again, you basically get three nifty tools for the price of one.
After all, you can always start with a free 7-day trial to see it all for yourself. So please, do not hesitate. 😉
---
Wrapping it up
Unclutter is versatile and surprising at times. Chances are its 3 panels will become your daily go-to's whenever you're working on your Mac.
It is accessible in a wink, fast and simple, fits in your Mac environment well. With Unclutter, you'll have your Desktop clean, focus kept, and productivity increased. All that for the price of a regular Mac app.
Hopefully, you've got your 7 good reasons why Unclutter is worth it, and you will give it a try. There's certainly more good stuff inside – anyone can find their cool ways to use Unclutter and some of them are quite amazing (like strip text formatting in Notes).
Let us know if you like Unclutter or drop us a few lines of your experience in our social media:
Twitter – @Unclutterapp
Facebook – https://www.facebook.com/Unclutter
or here: feedback@unclutterapp.com